5th SHARE User Conference
From 12-13 November 2015 the 5th International SHARE User Conference took place at the Luxembourg Institute of Socio-economic Research (LISER) in Esch-sur-Alzette, Luxembourg.
The conference provided a forum for old and new users to share their experiences with the SHARE data, to discuss their ongoing research projects with an interdisciplinary and international audience, and to stimulate future research. Besides lectures and poster presentations on topics related to, e.g., health and socioeconomic inequality, retirement behavior, family and social networks, retirement, health and well-being, long-term care and the welfare state but also survey methodological questions, members from the SHARE central coordination team were present to give attendants indepth user support.
To have a look across the borders of Europe and to emphasize the value of having comparable ageing studies around the globe, Yafeng Wang from the China Health and Retirement Longitudinal Study (CHARLS) gave a keynote lecture on the progress of and recent findings from this study.

The following documents are available for download: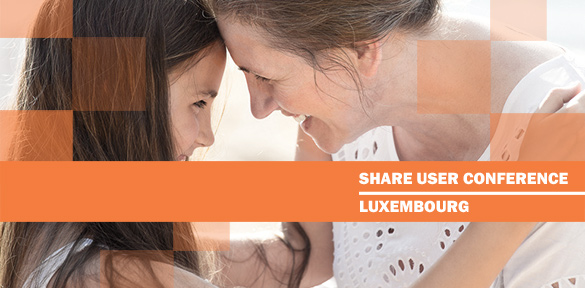 SHARE DATA
SHARE HOME